Life – An Exalted Destiny – Aga Khan III
His name was Muhammad Sultan, also known as Sir Sultan Mahomed Shah, the Aga Khan, G.C.S.I., G.C.I.E., G.C.V.O., G.C.M.G., LL.D., was born at Honeymoon Lodge in Karachi on Friday, the 25th Shawal, 1294/ November 2, 1877 at 5:30 pm. When the news of his birth was routed to the Aga Khan I in Bombay, he said: "Name him Muhammad Sultan. He would be a Sultan (emperor) in the world. His period would see wonderful events, and would earn distinguished position in the world."
Sultan Mahomed Shah, Aga Khan III, was the 48th Imam of the Shia Ismaili Muslims. He was one of the founders and the first president of the All-India Muslim League, and served as President of the League of Nations from 1937-38.
He grew up under the subtle… Continue reading →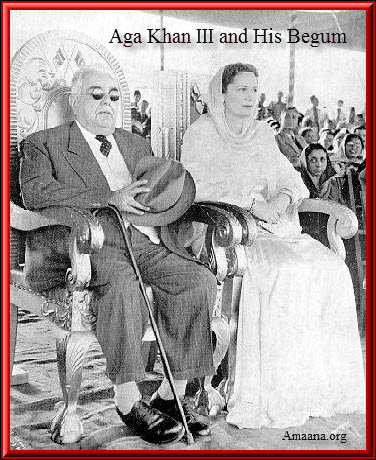 48th Imam – Direct descendant of Prophet Muhammad (pbuh)
It is my great honor and pleasure to present, on his birthday anniversary which falls on November 2nd, the gems from our beloved 48th Imam Mowlana Sultan Mahomed Shah Aga Khan III, a collage of his wonderful words of wisdom.  His life has been a great legacy for humanity.
His Highness the Aga Khan — Mowlana Hazar Imam, pays tribute to his grandfather:
"Many  many memories come to our minds as we think of him. He achieved in his life, for our community, that which could only have been accomplished normally in a period of many generations. The tributes that the world has paid him bear honest testimony to his great life and work." – Takht Nashini, Karachi, January 23, 1958… Continue reading →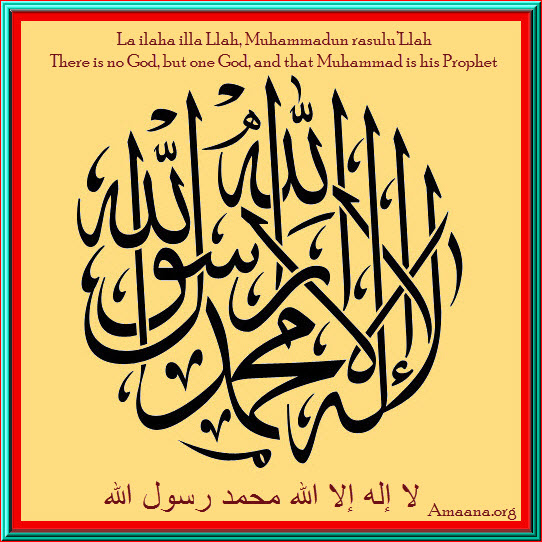 Understanding More about Islam
Harvard Graduate School of Education
October 4, 2001
by Marvin Pittman
"La ilaha illa Llah, Muhammadun rasulu'Llah"
"I witness that there is no God, but one God, and that Muhammad is his prophet."
—The Shahada, Islam's Declaration of Faith
As faith plays a strong role in America's conscience in light of the events of September 11, the American public also focuses now on Islam. Even though an estimated 8-10 million Muslims—made up of people from a wide variety of ethnic backgrounds and national origins—take part in many avenues in American society, the American public at large remains greatly prejudiced against, misunderstanding, and ignorant of Islam.
On October 3, the Harvard Graduate School of Education explored the complex issues surrounding Islam in the panel discussion "Understanding… Continue reading →
Speech by His Highness The Aga Khan
New Delhi, India, March 26, 1980
ALL INDIA WOMEN'S CONFERENCE
As one of a few rather lonely males in such a distinguished, elegant and talented gathering of beautiful women, I find myself for once, and my family would readily confirm the rarity of the event, almost at a loss at what to say. I am not even very sure that I should be here at all. Like the Prime Minister, I too have never joined a woman's organization, but for different reasons.
It is most of all, perhaps, a privilege and a very personal pleasure for us once again to meet your Prime Minister, Mrs. Indira Gandhi. Her remarkable gifts of leadership are universally admired and India is fortunate indeed to have Mrs.… Continue reading →