Life – An Exalted Destiny – Aga Khan III
Beyond Polemics and Pluralism: The Universal Message of the Qur'an[1]
— Reza Shah-Kazemi
Editor's Note: It was a delight to hear Dr. Shah-Kazemi's lecture on the subject in person yesterday. Please view my picture with him below! Yay! My sincere thanks to Dr. Shah-Kazemi for providing this article and I am honored to present it on the Ismaili Web. Alhamduli'Llah! Please also view video of this presentation made in June 2014 at the end of this article and I just added his presentation at FIU on March 31, 2015. Thank you!

♥
And they say: None entereth Paradise unless he be a Jew or a Christian. These are their vain desires. Say: Bring your proof if ye are truthful.
Nay, but whosoever submitteth his purpose to God, and he is… Continue reading →
Interview – The Forgotten Children of Abraham
by Katherine Schimmel Baki
Calligraphy above — Quran 16:125
ادْعُ إِلَىٰ سَبِيلِ رَبِّكَ بِالْحِكْمَةِ وَالْمَوْعِظَةِ الْحَسَنَةِ ۖ وَجَادِلْهُم بِالَّتِي هِيَ أَحْسَنُ
Invite (everyone) to the Way of thy Lord with wisdom and beautiful preaching; and argue with them in ways that are best and most gracious.
Written in Naskh (green part) and Thuluth (black part) — by Nayzak — Amaana.org
"It is compulsory both in the West and the East to move beyond stereotypes and demonization, to educate the next generation to be global citizens who have a healthy respect for other cultures and religions." — John L. Esposito

John L. Esposito
There is the well-known Qur'anic verse: A goodly word is like a goodly tree (24:26, Yusuf Ali translation), which my late aunt, Annemarie… Continue reading →
This is an edited version of extracts from speeches delivered by Dr Reza Shah-Kazemi at Milad al-Nabi Celebrations held in Atlanta and San Francisco, USA, in 2007. It first appeared in The Ismaili, USA, 2008.
In the 9th year after the Hijra (631 CE), a prominent Christian delegation from Najran, an important centre of Christianity in the Yemen, came to engage Prophet Muhammad in theological debate in Medina. The main point of contention was the nature of Christ: was he one of the messengers of God or the unique Son of God? What is of importance for our purposes is not the disagreements voiced, nor the fact that the debate was cut short by a revelation instructing the Prophet to challenge the Christians to a mutual imprecation, the mubahala; rather,… Continue reading →
Reincarnation or Companionship on High?
An article by Imam Hazrat Mowlana Sultan Mahomed Shah (s.a.s.) Aga Khan III
The Christian burial ceremony and the prayers then said by the presiding ecclesiastics refer to resurrection in a way that implies some kind of similarity with the supposed historical resurrection of Christ three days after his death. There is the undoubted implication in the Burial Service that a similar resurrection will in time be the fate of those who die in Christianity.
Whether any other religion accepts such a definite (and, if I may say so, materialistic) conception of life eternal and immortality, I am not sure. The Buddhists and Brahmans certainly believe in some kind of survival, but that is very often allied to the idea of trans-migration of souls from… Continue reading →
By Michael Hart
The following is from Michael Hart's book and lists Prophet Muhammad as the most influential man in History. A Citadel Press Book, published by Carol Publishing Group
Ranking of the twenty from the list of 100:
Prophet Muhammad

Isaac Newton

Jesus Christ

Buddha

Confucius

St. Paul

Ts'ai Lun

Johann Gutenberg

Christopher Columbus

Albert Einstein

Karl Marx

Louis Pasteur

Galileo Galilei

Aristotle

Lenin

Moses

Charles Darwin

Shih Huang Ti

Augustus Caesar

Mao Tse-tung
---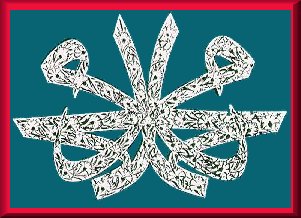 MUHAMMAD, No. 1
The 100, a Ranking of the Most Influential Persons in History
by Michael H. Hart
My choice of Muhammad to lead the list of the world's most influential persons may surprise some readers and may be questioned by others, but he was the only man in history who was supremely successful… Continue reading →