Life – An Exalted Destiny – Aga Khan III
Coffin of Imam 'Ali, Folio from the Falnama (the Book of Omens) of Ja'far al-Sadiq
This folio is from a manuscript of the Falnama (Book of Omens), an illustrated divinatory book. It depicts 'Ali, the first Shi'i imam, shown with a face veil and a flaming halo. He leads a camel with a coffin while two other men, his sons Hasan and Hussain, also shown with a face veil and a flaming halo, watch from behind a hillside. According to Muslim mystical thought, Imam 'Ali not only predicted his own death but also told his two sons that when he died, a veiled man would carry his coffin away on a camel for burial. He cautioned them not to question the man. When 'Ali's prediction came true, Hasan and… Continue reading →
World's Biggest Pilgrimage Now Underway, And Why You've Never Heard of it!
By Sayed Mahdi al-Modarresi, Huffington Post UK
It's not the Muslim Hajj, or the Hindu Kumbh Mela. Known as Arbaeen, it is the world's most populous gathering and you've probably never heard of it! Not only does the congregation exceed the number of visitors to Mecca (by a factor of five, in fact), it is more significant than Kumbh Mela, since the latter is only held every third year. In short, Arbaeen dwarfs every other rally on the planet, reaching twenty million last year. That is a staggering 60% of Iraq's entire population, and it is growing year after year.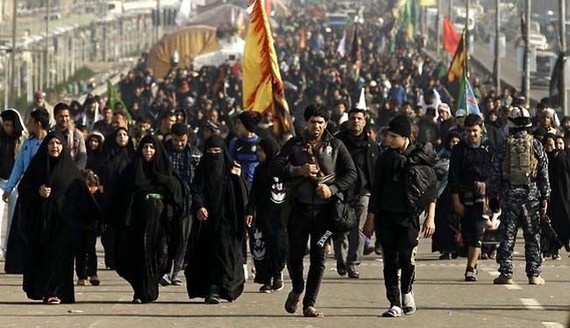 Above all, Arbaeen is unique because it takes place against the backdrop of chaotic and dangerous… Continue reading →