Life – An Exalted Destiny – Aga Khan III
Yaum-e Ali Mubarak! Imam Hazrat Ali's Birthday Anniversary!
"And peace on him on the day he was born, and on the day he dies, and on the day he is raised to life" Holy Quran 19:15
Did you know that Father's day in Iran is celebrated on the 13th of Rajab, which is Imam Ali's birthday. (This year 2017 is year 1438 in the Hijri Islamic calendar. His birthday anniversary falls on Sunday April 9, 2017) Imam Ali is the first Imam for Shia Muslims through whom descended all the Imams and also the lineal descents of all the Sufi orders originated in Imam Ali's spiritual tradition.
Did you also know that Imam Ali was born on Navroz, March 21, 600 A.D., his solar birthday anniversary? Navroz falls on the… Continue reading →
Imam Hazrat Ali from "An Introduction to Shi'i Islam" by Moojan Momen
Born inside the Holy Kaaba in Mecca on Friday the 13th Rajab, 30 Amulfeel, (year of the Elephant) 11th October 599 A.D. His father was Hazrat Abu Talib, his mother was Bibi Fatima Binte Asad, his wife was Bibi Fatima Binte Muhammad az-Zahra (SA) and he was the father of Imam Hassan (AS), Imam Hussein (AS), Bibi Zaynab (AS), Bibi Kulthum (AS) and Hazrat Muhsin(AS).
As we all know, Hazrat Ali (a.s.) was the first male Muslim convert (Hazrat Khatija being the first female believer) and he took up the responsibility to propagate the Holy Message delivered to our beloved Prophet Muhammad (s.a.s.) at a tender age. He was only twelve when Prophet Muhammad asked who would come to… Continue reading →
Beyond Polemics and Pluralism: The Universal Message of the Qur'an[1]
— Reza Shah-Kazemi
Editor's Note: It was a delight to hear Dr. Shah-Kazemi's lecture on the subject in person yesterday. Please view my picture with him below! Yay! My sincere thanks to Dr. Shah-Kazemi for providing this article and I am honored to present it on the Ismaili Web. Alhamduli'Llah! Please also view video of this presentation made in June 2014 at the end of this article and I just added his presentation at FIU on March 31, 2015. Thank you!

♥
And they say: None entereth Paradise unless he be a Jew or a Christian. These are their vain desires. Say: Bring your proof if ye are truthful.
Nay, but whosoever submitteth his purpose to God, and he is… Continue reading →
Nawruz Mubarak Everyone! Rejoice!
March 21st is Imam Hazrat Ali's solar birthday anniversary! Please read on the following pages to see how important this New Year celebration is for the Ismailis and the whole Universe, especially since this year it falls on the New Moon and Total Solar Eclipse on this Equinox day! How Divine!
I am especially happy as this Navroz will be the 21st anniversary of Amaana.org on March 21st 2015!
If Nawruz is a festival of joy and delight,
it is through your light that it has come to be so.

— Prince Amir Tamim al-Fatimi, son of Imam al-Muiz
"Factually the number of months in the eyes of God, in the Book of God from the day He created the earth and the heaven, are… Continue reading →
World's Biggest Pilgrimage Now Underway, And Why You've Never Heard of it!
By Sayed Mahdi al-Modarresi, Huffington Post UK
It's not the Muslim Hajj, or the Hindu Kumbh Mela. Known as Arbaeen, it is the world's most populous gathering and you've probably never heard of it! Not only does the congregation exceed the number of visitors to Mecca (by a factor of five, in fact), it is more significant than Kumbh Mela, since the latter is only held every third year. In short, Arbaeen dwarfs every other rally on the planet, reaching twenty million last year. That is a staggering 60% of Iraq's entire population, and it is growing year after year.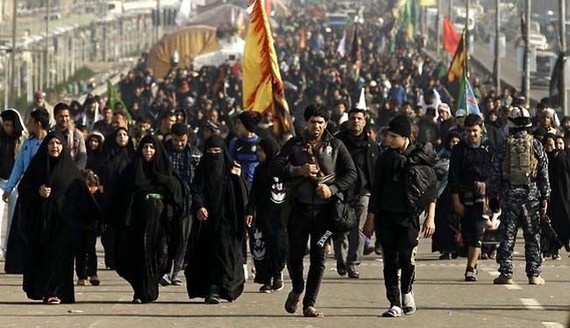 Above all, Arbaeen is unique because it takes place against the backdrop of chaotic and dangerous… Continue reading →
Mowlana Hazar Imam's 78th Birthday – Khushiali Mubarak! Salgirah Mubarak! (Birthday Blessings!) – December 13, 2014
"The existence of a spiritual guide is like a ladder leading towards God and how can an arrow fly in speed towards its destination without the bow? — Rumi
| | |
| --- | --- |
| Event | The Shia Imam's Birthday – Descendant of Prophet Muhammad (pbuh) |
| What | The Holy Imam, His Highness the Aga Khan's Birthday Celebrations – Khushiali Mubarak! Salgirah Mubarak! (Birthday Blessings!) |
| Why | The birthday of the Imam of the Time of the Shia Ismaili Muslims is celebrated to honor his service to God in spreading peace and understanding amongst his community and the peoples of the world. This tradition has continued for over 1400 years since the time of Hazrat Ali (a.s. on whom be peace) the… Continue reading |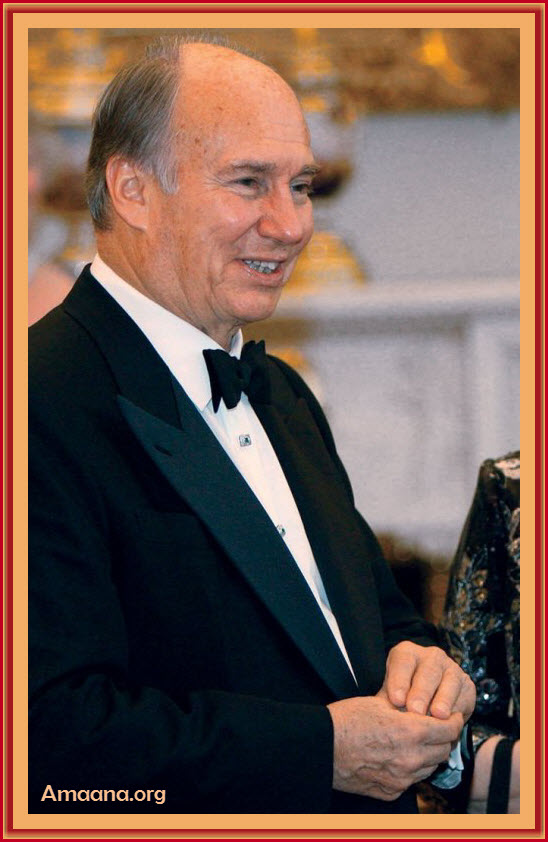 Imamat Day 2014: Imamat Day – The Shia Imam's Rope of 57 years of Imamat as the a Direct Descendent of Prophet Muhammad (pbuh)
July is the 7th month, 49th Imam is 7 times 7. It's been 7 years since the Golden Jubilee. This is the 57th anniversary of Imamat Day. He became an Imam in 1957!
2014 – 14 is 7 times 2. This picture was taken on July 7th when Queen Elizabeth II hosted a dinner at Buckingham Palace to mark the Golden Jubilee of Prince Karim Aga Khan IV, July 7, 2008. There is lot of symbolism of the number 7 and celestial significance of this anniversary as it is 7-11 and I am sure our readers will come up with more! Please use comments below to… Continue reading →

Understanding the Quran
— Diana Steigerwald
California State University (Long Beach)
'I  believe  in  one  God,  and  Muhammad,  an Apostle  of  God'  is  the  simple  and  invariable profession of Islām. The intellectual image of the Deity has never been degraded by any visible idol; the honor of  the Prophet has never  transgressed the  measure  of  human  virtues;  and  his  living precepts  have  restrained  the  gratitude  of  his disciples within the bounds of reason and religion. (Gibbon  and al., 54)
There will come a time when nothing will remain of the Qur'ān but a set of rituals. And nothing will be more common than attributing falsities to God and the Prophet. — 'Alī Ibn Abī Tālib
The Qur'ān contains a powerful message which generates a material and spiritual response. From its original… Continue reading →
By Dr. Sheikh Khodr Hamawi

Part I
Chapter I
Comparative Study of Religions
1- Judaism
2- Christianity
3- Islam
Chapter II Islam and its Divisions
1- The Sunna
2- The Shi'a
3- The Theology of Sunna and Shi'a
Chapter III Shi'a and its Sub divisions
Part II
Doctrine of Ismailism
Chapter I Potentiality and Actuality
Chapter II Existence in Power
Chapter III Existence in Action (by force)
Chapter IV Knowledge of Truth
Chapter V Implementation of faith by Action
A- Shariat
1- Islam
2- Imam
B- Tariquat
1- Ta'at (Obedience)
2- Tabligh (Revelation)
3- Bai'at (Allegiance)
C- Hakikat
1- Amanat (Trust)
2_ Tawhid (Monotheism)
D-Maarifat
Al-Irfan (Knowledge)
1- Unity of the Universe
2- The greatness of Man
3- The Human Brotherhood
4- Evolution… Continue reading →