Life – An Exalted Destiny – Aga Khan III
Yaum-e Ali Mubarak! Imam Hazrat Ali's Birthday Anniversary!
"And peace on him on the day he was born, and on the day he dies, and on the day he is raised to life" Holy Quran 19:15
Did you know that Father's day in Iran is celebrated on the 13th of Rajab, which is Imam Ali's birthday. (This year 2017 is year 1438 in the Hijri Islamic calendar. His birthday anniversary falls on Sunday April 9, 2017) Imam Ali is the first Imam for Shia Muslims through whom descended all the Imams and also the lineal descents of all the Sufi orders originated in Imam Ali's spiritual tradition.
Did you also know that Imam Ali was born on Navroz, March 21, 600 A.D., his solar birthday anniversary? Navroz falls on the… Continue reading →
Ramadan Kareem Mubarak!
"Be it man or woman, each of you is equal to the other."
The holy month of Ramadan begins on the first day of Ramadan which is the ninth month of the Islamic lunar calendar. This year it starts on June 18, 2015 which equates to Ramadan 1, 1436 A.H. After the moon's lunar cycle of 30 days or so, the end of the fasting month is celebrated by Eid where the devout celebrate after having completed the month of fasting successfully from dawn to sunset each day.  The end of this month starts with the morning prayers on Eid-ul Fitr, greetings are exchanged with everyone and children are given an Eidi, a gift of money followed great rejoicing and feasting and picnics.
The great Muslim poet… Continue reading →
Ali Bin Abu Talib (11-40/632-661), 1st Imam
"Ali, the son of Abu Talib and the cousin of the Prophet was born on Friday, the 13th Rajab in the 28th year of A'am al-fil (the year of elephants) or 600 A.D. inside Kaba in Mecca. He was brought up under the subtle care and affection of the Prophet. Ali himself cherished the memory of his childhood by saying: "The Prophet brought me up in his own arms and fed me with his own morsel. I followed him, wherever he went, like a baby-camel which follows its mother. Each day a new aspect of his character would beam out of his noble person and I would accept it and follow it as commanded." Ibn Abid Hadid (d. 655/1257) quotes Ibn Abbas as… Continue reading →
Imam Hazrat Ali from "An Introduction to Shi'i Islam" by Moojan Momen
Born inside the Holy Kaaba in Mecca on Friday the 13th Rajab, 30 Amulfeel, (year of the Elephant) 11th October 599 A.D. His father was Hazrat Abu Talib, his mother was Bibi Fatima Binte Asad, his wife was Bibi Fatima Binte Muhammad az-Zahra (SA) and he was the father of Imam Hassan (AS), Imam Hussein (AS), Bibi Zaynab (AS), Bibi Kulthum (AS) and Hazrat Muhsin(AS).
As we all know, Hazrat Ali (a.s.) was the first male Muslim convert (Hazrat Khatija being the first female believer) and he took up the responsibility to propagate the Holy Message delivered to our beloved Prophet Muhammad (s.a.s.) at a tender age. He was only twelve when Prophet Muhammad asked who would come to… Continue reading →
Nawruz Mubarak Everyone! Rejoice!
March 21st is Imam Hazrat Ali's solar birthday anniversary! Please read on the following pages to see how important this New Year celebration is for the Ismailis and the whole Universe, especially since this year it falls on the New Moon and Total Solar Eclipse on this Equinox day! How Divine!
I am especially happy as this Navroz will be the 21st anniversary of Amaana.org on March 21st 2015!
If Nawruz is a festival of joy and delight,
it is through your light that it has come to be so.

— Prince Amir Tamim al-Fatimi, son of Imam al-Muiz
"Factually the number of months in the eyes of God, in the Book of God from the day He created the earth and the heaven, are… Continue reading →
Esoteric Meaning of Little Angels (Shining Stars) in Ismailia
by Noor-e-Rahim
Noor Maulana Shah Karim Al Hussaini Hazir Imam our beloved Hazir wa Maujood Imam is the 49th Imam in succession to the Imamat entrusted by Prophet Muhammad (Peace Be Upon Him) to Maula Ali. As Shia Imami Ismaili Muslims it is our belief that Imam of the time is the Nur (light) of Allah sent to us to enlighten our souls spiritually as well as our physical lives.
As Shia Imami Ismaili Muslims when we say Nur (light) is from Imam-e-Zaman (A.S.) then we must understand and believe in it too. Just like the Light in its physical form enlightens the surroundings. It ensures that darkness is removed to ensure things can be seen in its physical… Continue reading →
Imam and Imamat
By Prof. Dr. Allama Nasir al Din Nasir Hunzai
In his firman to Surat Jamat on 12th October, 1903, NOOR Mowlânâ Sultân Muhammad Shâh (a.s.) said "If you always read religious books, you will come to know that the throne of Imamat is continuous, perpetual and everlasting." Therefore, the subjects of Imam and Imamat are of paramount importance for all believers of God.
The verse (36:12) reveals that God has encompassed everything – intellectual, spiritual and physical – in the light of the most noble Imam. Therefore, according to the principles of Qur'anic wisdom, it is clear that all subjects are contained in the subject of Imâmat and all words in the word Imâm. [Source: Recognition of Imam (Imâm – Shinâsi) Part I & II]
Fatima Az-Zahra (a.s.)
By Syed H. Akhtar
When writing about the greatness of a personality, one needs a gold standard with which to compare the strengths and weaknesses of that individual. However, if that person is herself the gold standard, then it makes it impossible to adequately describe her greatness. Hazrat Fatima az-Zahra (A) was such a personality. Her merits are unmatched by any woman known in history and Allah swt himself testifies in the Qur'an about her purity and piety.
It is related that Imam Jafar As-Sadiq (A) said: "Fatima has nine names near (to) Allah swt, they are: Fatima, As-Siddiqa (the honest), Al-Mubarakah (the blessed one), At- Tahirah (virtuous), Az-Zakiyah (the chaste), Ar-Radhiyatul-… Continue reading →
World's Biggest Pilgrimage Now Underway, And Why You've Never Heard of it!
By Sayed Mahdi al-Modarresi, Huffington Post UK
It's not the Muslim Hajj, or the Hindu Kumbh Mela. Known as Arbaeen, it is the world's most populous gathering and you've probably never heard of it! Not only does the congregation exceed the number of visitors to Mecca (by a factor of five, in fact), it is more significant than Kumbh Mela, since the latter is only held every third year. In short, Arbaeen dwarfs every other rally on the planet, reaching twenty million last year. That is a staggering 60% of Iraq's entire population, and it is growing year after year.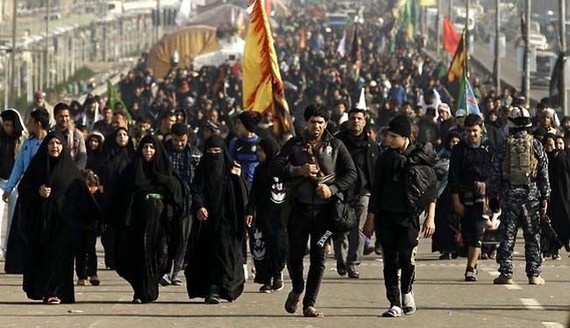 Above all, Arbaeen is unique because it takes place against the backdrop of chaotic and dangerous… Continue reading →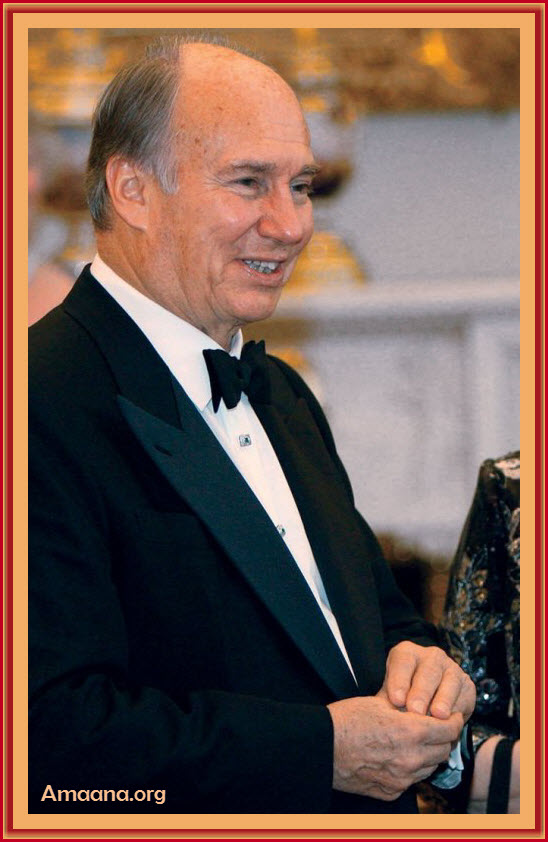 Imamat Day 2014: Imamat Day – The Shia Imam's Rope of 57 years of Imamat as the a Direct Descendent of Prophet Muhammad (pbuh)
July is the 7th month, 49th Imam is 7 times 7. It's been 7 years since the Golden Jubilee. This is the 57th anniversary of Imamat Day. He became an Imam in 1957!
2014 – 14 is 7 times 2. This picture was taken on July 7th when Queen Elizabeth II hosted a dinner at Buckingham Palace to mark the Golden Jubilee of Prince Karim Aga Khan IV, July 7, 2008. There is lot of symbolism of the number 7 and celestial significance of this anniversary as it is 7-11 and I am sure our readers will come up with more! Please use comments below to… Continue reading →