Life – An Exalted Destiny – Aga Khan III
Eid ul Fitr is the culmination of the 30 days of fasting at the end of the sacred month of Ramadan, which is the ninth month of the Islamic lunar calendar. During this month, Muslims focus on devotional and spiritual practices to strengthen their connection with God and these rituals include reading the Holy Quran, prayers for fellow Muslims and for the worldwide community for peace, justice and equality for all humanity. On the 23rd of Ramadan, Layla tul Qadr, the Night of Power, is celebrated. This is the night when Islam was born, when Prophet Muhammad received his first revelation from God via Angel Gabriel which was the first verse of the Quran and he kept getting these messages for 23 years of his life. This year Ramadan… Continue reading →
Imamat Day 2015: Imamat Day – 58 years anniversary of the 49th Imam, the Direct Descendent of Prophet Muhammad (pbuh)
It's been 8 years since the Golden Jubilee. This is the 58th anniversary of Imamat Day. Only two more years to go before the Diamond Jubilee, Masha'Allah!
We are so blessed that this year Imamat Day is just two days after Layla tul Qadr! So much celestial and spiritual significance, taking place in the holy month of Ramadan!
Surely I will make you an Imam of men. – Quran 2:124
| | |
| --- | --- |
| Event | Imamat Day – The Shia Imam's Ascent to the Office of Imamat as a Direct Descendent of Prophet Muhammad (pbuh) |
| What | The Holy Imam, His Highness the Aga Khan's Imamat Day Celebrations – Khushiali Mubarak! (Rejoice, Blessings!)… Continue reading |
Layla tul Qadr — The Night of Destiny and Power
The Holy Quran was revealed on the 23rd night of Ramadan celebrated as Layla tul Qadr — the Night of Power when Angel Gabriel descended to deliver God's message to Prophet Muhammad, peace be upon him:
Iqra, bi-ismi rabbika allathee khalaq

Khalaqa al-insana min AAalaq

Iqra, warabbuka al-akram

Allathee AAallama bil qalam

AAallama al-insana ma lamyaAAlam
Read in the name of your Lord Who created.

He created man from a clot.

Read and your Lord is Most Honorable,

Who taught (to write) with the pen

Taught man what he knew not.
Surat Al-Qadr – The Power, Quran 97 – سورة القدر
إِنَّا أَنزَلْنَاهُ فِي لَيْلَةِ ٱلْقَدْرِ
أَدْرَاكَ مَا لَيْلَةُ ٱلْقَدْرِ وَمَآ
لَيْلَةُ ٱلْقَدْرِ خَيْرٌ مِّنْ أَلْفِ شَهْرٍ
تَنَزَّلُ ٱلْمَلاَئِكَةُ وَٱلرُّوحُ… Continue reading
Ramadan Kareem Mubarak!
"Be it man or woman, each of you is equal to the other."
The holy month of Ramadan begins on the first day of Ramadan which is the ninth month of the Islamic lunar calendar. This year it starts on June 18, 2015 which equates to Ramadan 1, 1436 A.H. After the moon's lunar cycle of 30 days or so, the end of the fasting month is celebrated by Eid where the devout celebrate after having completed the month of fasting successfully from dawn to sunset each day.  The end of this month starts with the morning prayers on Eid-ul Fitr, greetings are exchanged with everyone and children are given an Eidi, a gift of money followed great rejoicing and feasting and picnics.
The great Muslim poet… Continue reading →
Ali Bin Abu Talib (11-40/632-661), 1st Imam
"Ali, the son of Abu Talib and the cousin of the Prophet was born on Friday, the 13th Rajab in the 28th year of A'am al-fil (the year of elephants) or 600 A.D. inside Kaba in Mecca. He was brought up under the subtle care and affection of the Prophet. Ali himself cherished the memory of his childhood by saying: "The Prophet brought me up in his own arms and fed me with his own morsel. I followed him, wherever he went, like a baby-camel which follows its mother. Each day a new aspect of his character would beam out of his noble person and I would accept it and follow it as commanded." Ibn Abid Hadid (d. 655/1257) quotes Ibn Abbas as… Continue reading →
Imam Hazrat Ali from "An Introduction to Shi'i Islam" by Moojan Momen
Born inside the Holy Kaaba in Mecca on Friday the 13th Rajab, 30 Amulfeel, (year of the Elephant) 11th October 599 A.D. His father was Hazrat Abu Talib, his mother was Bibi Fatima Binte Asad, his wife was Bibi Fatima Binte Muhammad az-Zahra (SA) and he was the father of Imam Hassan (AS), Imam Hussein (AS), Bibi Zaynab (AS), Bibi Kulthum (AS) and Hazrat Muhsin(AS).
As we all know, Hazrat Ali (a.s.) was the first male Muslim convert (Hazrat Khatija being the first female believer) and he took up the responsibility to propagate the Holy Message delivered to our beloved Prophet Muhammad (s.a.s.) at a tender age. He was only twelve when Prophet Muhammad asked who would come to… Continue reading →
Nawruz Mubarak Everyone! Rejoice!
March 21st is Imam Hazrat Ali's solar birthday anniversary! Please read on the following pages to see how important this New Year celebration is for the Ismailis and the whole Universe, especially since this year it falls on the New Moon and Total Solar Eclipse on this Equinox day! How Divine!
I am especially happy as this Navroz will be the 21st anniversary of Amaana.org on March 21st 2015!
If Nawruz is a festival of joy and delight,
it is through your light that it has come to be so.

— Prince Amir Tamim al-Fatimi, son of Imam al-Muiz
"Factually the number of months in the eyes of God, in the Book of God from the day He created the earth and the heaven, are… Continue reading →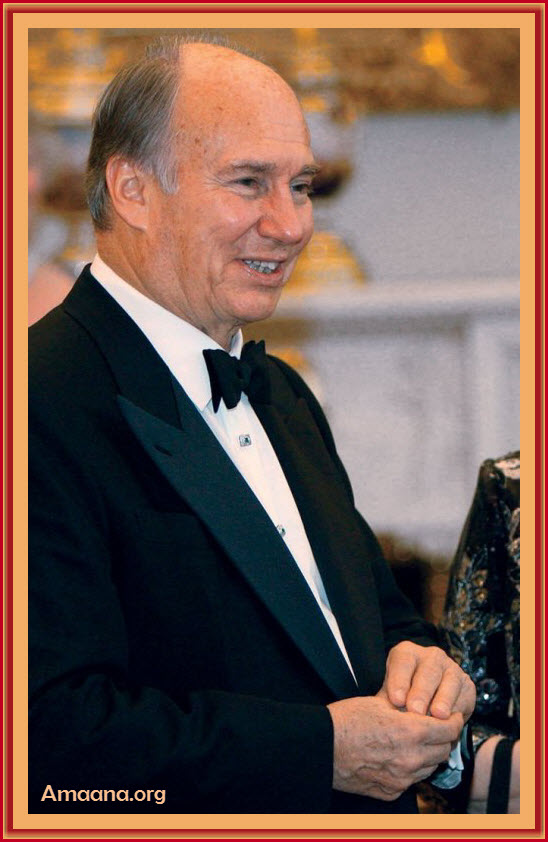 Imamat Day 2014: Imamat Day – The Shia Imam's Rope of 57 years of Imamat as the a Direct Descendent of Prophet Muhammad (pbuh)
July is the 7th month, 49th Imam is 7 times 7. It's been 7 years since the Golden Jubilee. This is the 57th anniversary of Imamat Day. He became an Imam in 1957!
2014 – 14 is 7 times 2. This picture was taken on July 7th when Queen Elizabeth II hosted a dinner at Buckingham Palace to mark the Golden Jubilee of Prince Karim Aga Khan IV, July 7, 2008. There is lot of symbolism of the number 7 and celestial significance of this anniversary as it is 7-11 and I am sure our readers will come up with more! Please use comments below to… Continue reading →
by 'Allamah Nasir al-din "Nasir" Hunza'i
Nawruz literally means the new day. This day means the day of the festival which is celebrated at the beginning of spring and the arrival of the new year, in which Aries faces the sun and from this day is counted the new solar year of the Egyptians and the Iranians. The Nawruz festival is among the oldest festivals of the world, and according to reliable reports, some important historical events and religious victories also happened on this day. Thus, it is narrated that approximately 4200 years ago it was on the occasion of the Nawruz festival that Hazrat Ibrahim broke the royal idols of Iraq and Hazrat Musa, in his time on the same day, gave a crushing defeat to the… Continue reading →