Life – An Exalted Destiny – Aga Khan III
The Aga Khan and Brown University President Christina Paxson in Conversation
PROVIDENCE — Speaking at Brown University on Monday, the Aga Khan — the spiritual leader for some 15 million Shia Ismaili Muslims worldwide — focused on the potential of social media and Internet-based technology to bridge cultural divisions.
But the 77-year-old Harvard graduate, whose appearance was part of the university's… Continue reading →
Aga Khan emphasizes collective responsibility, cracks jokes in talk on tradition and technology
By Caroline Kelly
Photo  – Brittany Comunale / Herald
There was room for both social media jokes and a thoughtful discussion of modern communication in Prince Karim Aga Khan IV's lecture yesterday.
Prince Karim Aga Khan IV '96 hon. P'95 said during a lecture Monday that the hardest part of speaking at Brown again since delivering the baccalaureate address in 1996 was "that you have to explain what you got wrong the first time." It was hard to imagine that the thorough, well-spoken 49th hereditary imam of Nizari Ismailism would be prone to carelessness.
But he insisted. "I think I actually underestimated what happened in the 18 years ahead," he said, acknowledging that back… Continue reading →

The 88th Stephen Ogden Lecture delivered by His Highness the Aga Khan at Brown University
View Video with Captions below, courtesy Brown University via Nanowisdoms.org
10 March 2014
Bismillah-ir-Rahman-ir-Rahim
President Paxson,
Ogden Family representatives,
Brown University Faculty, Students and Alumni,
Distinguished Guests,
Ladies and Gentlemen:
Thank you very much, Madame President, for your very kind introduction. It is a great honour for me to give the Ogden Lecture, to be included in the distinguished company of past Ogden Lecturers, and to pay tribute to the memory of Stephen Ogden.
I am also delighted to be present for the opening weekend of Brown's 250th Anniversary, or one might say, the happy conclusion of Brown's first quarter of a millennium!!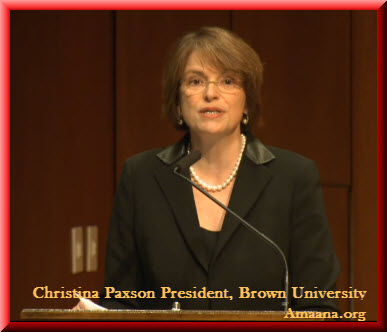 I have long felt a close sense of belonging… Continue reading →
Karachi, 19 December 2013
His Excellency, Dr Ishrat Ul Ebad Khan, the Governor of Sindh;
His Excellency, Qaim Ali Shah, the Chief Minister of Sindh;
Acting Chairman, Dr Robert Buchanan and Members of the Board of Trustees;
President Firoz Rasul;
Provost, Deans, Faculty and Staff of the University;
Members of the Diplomatic Corps;
Members of the National and Provincial Assemblies;
Parents, supporters and distinguished guests;
and Graduands:
As Salaam–o Alaikum
It is truly a great pleasure for me to celebrate this milestone moment with all of you today. It is a significant time for our University and for this country.
As Chancellor, I am delighted, first of all, to extend my warmest congratulations to our graduands and to your families. Bravo! We wish you enormous success… Continue reading →
They are not all alike. Of the People of the Scripture there is a staunch community who recite the revelations of God in the watches of the night, falling prostrate.

They believe in God and the Last Day, and enjoin right conduct and forbid indecency, and vie with one another in good works. These are of the righteous.

And whatever good they do, they will not be denied it; and God knows the pious. (Quran 3: 113-114)

Thou wilt find the nearest of them [the People of the Scripture] in affection to those who believe to be those who say: Verily, we are Christians. That is because there are among them priests and monks, and they are not proud. (5: 82)

I believe in whatever scripture God hath… Continue reading →
Inna Lillahi wa inna Elaiyhi raji'un
إِنَّا لِلّهِ وَإِنَّـا إِلَيْهِ رَاجِعونَ
Full Verse Quran 2:156:
الذين اذا اصابتهم مصيبة قالوا انا لله وانا اليه راجعون
"Who, when a misfortune overtakes them, say: 'Surely we belong to Allah and to Him shall we return'."
This phrase is recited upon hearing the news of someone's death or when struck by a calamity of any kind. It is translated as "Verily we belong to God, and to God we return."
Tajdin Abdullah Allarakhia, age 96, my dad, passed away on July 11, 2013. My father who was born in Zanzibar, passed peacefully in his sleep in Los Angeles on July 11, 2013, at age 96. He was a self taught man, who gave his Cambridge exams at… Continue reading →
By Michael Hart
The following is from Michael Hart's book and lists Prophet Muhammad as the most influential man in History. A Citadel Press Book, published by Carol Publishing Group
Ranking of the twenty from the list of 100:
Prophet Muhammad

Isaac Newton

Jesus Christ

Buddha

Confucius

St. Paul

Ts'ai Lun

Johann Gutenberg

Christopher Columbus

Albert Einstein

Karl Marx

Louis Pasteur

Galileo Galilei

Aristotle

Lenin

Moses

Charles Darwin

Shih Huang Ti

Augustus Caesar

Mao Tse-tung
---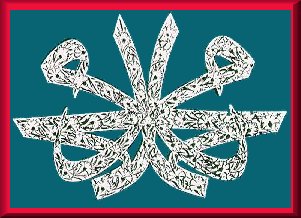 MUHAMMAD, No. 1
The 100, a Ranking of the Most Influential Persons in History
by Michael H. Hart
My choice of Muhammad to lead the list of the world's most influential persons may surprise some readers and may be questioned by others, but he was the only man in history who was supremely successful… Continue reading →
Now hath come unto you An Apostle from amongst Yourselves; it grieves him that you should perish; Ardently anxious is he over you: to the believers is he the most kind and merciful. Sura 9-128
By Prof. K. S. Ramakrishna Rao
Head of the Department of Philosophy,
Government College for Women University of Mysore, Mandya-571401 (Karnatika).

Re-printed from "Islam and Modern age", Hydrabad, March 1978
Editor's note: Author of this article is a non-Muslim. Enjoy!

In the desert of Arabia was Mohammad born, according to Muslim historians, on April 20, 571. The name means highly praised. He is to me the greatest mind among all the sons of Arabia. He means so much more than all the poets and kings that preceded him… Continue reading →
Scroll below to play the video of this speech
Audio of speech at Nanowisdoms
Aga Khan : 'The Qur'an and its Creative Expressions'
His Highness the Aga Khan The Ismaili Centre, London October 19, 2003
Your Excellencies,
Your Worship,
Distinguished Scholars and Guests,
Ladies and Gentlemen,
An assembly of the wise and learned is a privileged occasion. I am, therefore, immensely happy to be with you this morning as you begin your deliberations on a theme which, though of perennial interest, holds a special significance at a time that calls for enlightened encounters among faiths and cultures. Whatever its vernacular forms, the language of art, more so when it is spiritually inspired, can be a positive barrier-transcending medium of discourse, manifesting the depths of the human spirit.
The venue for… Continue reading →
Ibrahim and Ismail – Eid Mubarak! Celebration of the Submission to the Will of God!


"Ibrahim was of the self-same faith (as Noah) and came to his Lord with a pure heart. He said to his father and to his people, 'What are these that you worship? Would you serve false gods instead of Allah? What do you think of the Lord of the Creation?'
He lifted up his eyes to the stars and said, 'I am sick!' Then, his people turned their backs and went off.

He stole away to their idols and said to them, 'Will you not eat your offerings? Why do you not speak?' With that, he fell upon them, striking them down with his right hand.

The people came running to the scene. 'Would you… Continue reading →
Abu Mo'in Hamid al-Din Nasir ibn Khusraw is an important figure in the development of Ismaili philosophy. Much of his biography and philosophical ideology has been obtained through fragmented texts, both in poetry and prose.  Born into a politically connected family, Khusraw was well-educated in the sciences and humanities.  Having spent most of his life occupying prestigious positions within the Saljuq court, Khusraw converted to the Ismaili faith at the age of forty after careful study.  He spent the rest of his life writing and advocating for the Ismaili faith, and eventually was forced into exile by Sunni authorities.
Consistent with other Ismaili philosophers, Khusraw's cosmology is heavily inspired by Neoplatonism.  His metaphysics describes a God from which… Continue reading →