Life – An Exalted Destiny – Aga Khan III
THE ISMAILI SOCIETY
ISMAILI TEXTS AND TRANSLATIONS SERIES, NO. 4
ON THE
RECOGNITION OF THE IMAM
(Fasl dar Bayan-I Shinakht-i Imam)
Translated from Persian by
W. IVANOW
---
TABLE OF THE CONTENTS OF THE TEXT
1. The manifestation of the Imam and his Hujjat……1v.-2v.
2. The necessity of the propaganda (da'wat) in the time when the Imam is
hidden ….. 2v.-3
3. The fourfold knowledge about the Imam …..3-3v.
4. The Hujjat's and da'i's knowledge of the Imam …..3v.-4
5. The relations between the Imam and the Hujjat …..4-4v.
6. The manifestation of the Imam is essential to the existence of the world
…..4v.-6
7. Definition of the degree of the Hujjat …..6-6v.
8. The logical proofs of the necessity of the Hujjat …..6v.
9. The traditional proofs… Continue reading →

Understanding the Quran
— Diana Steigerwald
California State University (Long Beach)
'I  believe  in  one  God,  and  Muhammad,  an Apostle  of  God'  is  the  simple  and  invariable profession of Islām. The intellectual image of the Deity has never been degraded by any visible idol; the honor of  the Prophet has never  transgressed the  measure  of  human  virtues;  and  his  living precepts  have  restrained  the  gratitude  of  his disciples within the bounds of reason and religion. (Gibbon  and al., 54)
There will come a time when nothing will remain of the Qur'ān but a set of rituals. And nothing will be more common than attributing falsities to God and the Prophet. — 'Alī Ibn Abī Tālib
The Qur'ān contains a powerful message which generates a material and spiritual response. From its original… Continue reading →

The Tolerance of the Fâtimids toward "The People of the Book" (Ahl Al-Kitâb)

By Diana Steigerwald
"The first principle is to comprehend, to be convinced of, to uphold the fact
that  there  is  no  conflict  between  Islam  and  Christianity.  There  may  be
conflict on political issues, there may be conflict on economic issues, there
may be conflict on social issues but the faith of Islam is not in conflict with
the faith of Christianity and that is so clearly specified in Islam and all I need
to do this morning is to mention the words to you Ahl al-Kitâb, the People of
Book.  The  Book  is  Allah's  revelation  to  man,  revealed  to  man  through
Allâh's Prophets of which Prophet Muhammad was the last Prophet." (Karîm
Âghâ Khân… Continue reading →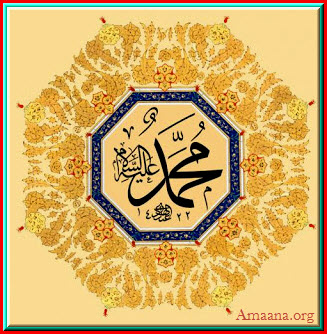 Birthday of Prophet Muhammad
By Amir Gulamhusein
In the Presidential Address given at the International Seerat Conference held in Karachi, Pakistan on 12th March 1976, Mawlana Hazar Imam (s.a.) said:
In the face of this changing world, which was once a universe to us and is now no more than an overcrowded island, confronted with a fundamental challenge to our understanding of time, surrounded by a foreign fleet of cultural and ideological ships which have broken loose, I ask, do we have a clear, firm and precise understanding of what Muslim Society is to be in times to come? And if, as I believe, the answer is uncertain, where else can we search than in the Holy Qur'an, and in the example of Allah's last and final Prophet?"
The Seerat… Continue reading →

Quran Collection on the Ismaili Web
Sura 1 Al Fatiha–The Opening Audio
1. Bismillaahir Rahmaanir Raheem
2. Al hamdu lillaahi rabbil aalameen
3. Ar rahmaanir raheem
4. Maaliki yaumid deen
5. Iyaaka na budu wa iyyaaka nasta een
6. Ihdinaas siraatal mustaqeem
7. Siraatal ladzeena an amta alayhim Ghayril maghduubi alayhim wa laad daalleen
1. With the name of Allah most gracious, most merciful
2. All praise is due to Allah cherisher and sustainer of the worlds
3. Most gracious, most merciful
4. Master of the day of Judgement
5. You alone do we worship your aid do we seek
6. Guide us to the straight path
7. The way of those who have won thy favor
8. Those whose portion is not wrath and who go not astray
Sura… Continue reading
             By Azim Nanji
In common with all major Shiʿite groups, the Ismaʿilis (q.v.) believe that the Imamate is a divinely sanctioned and guided institution, through whose agency Muslims are enabled to contextualize the practice of their faith and to understand fully the exoteric and esoteric dimensions of the Qurʾān. The Imamate exists to complement prophethood and to ensure that the divine purpose is fulfilled on earth at all times and in all places.
The Principle of the Imamate
The historical underpinning for this vision of Islam is based on the cardinal principle of Shiʿite belief that, after the death of the Prophet Moḥammad, his cousin and son-in-law, ʿAli (q.v.), became Imam following a specific designation (naṣṣ) made by the Prophet, based on divine command,… Continue reading →