Life – An Exalted Destiny – Aga Khan III
Inna Lillahi wa inna Elaiyhi raji'un
إِنَّا لِلّهِ وَإِنَّـا إِلَيْهِ رَاجِعونَ
Full Verse Quran 2:156:
الذين اذا اصابتهم مصيبة قالوا انا لله وانا اليه راجعون
"Who, when a misfortune overtakes them, say: 'Surely we belong to Allah and to Him shall we return'."
This phrase is recited upon hearing the news of someone's death or when struck by a calamity of any kind. It is translated as "Verily we belong to God, and to God we return."
Tajdin Abdullah Allarakhia, age 96, my dad, passed away on July 11, 2013. My father who was born in Zanzibar, passed peacefully in his sleep in Los Angeles on July 11, 2013, at age 96. He was a self taught man, who gave his Cambridge exams at… Continue reading →
Reincarnation or Companionship on High?
An article by Imam Hazrat Mowlana Sultan Mahomed Shah (s.a.s.) Aga Khan III
The Christian burial ceremony and the prayers then said by the presiding ecclesiastics refer to resurrection in a way that implies some kind of similarity with the supposed historical resurrection of Christ three days after his death. There is the undoubted implication in the Burial Service that a similar resurrection will in time be the fate of those who die in Christianity.
Whether any other religion accepts such a definite (and, if I may say so, materialistic) conception of life eternal and immortality, I am not sure. The Buddhists and Brahmans certainly believe in some kind of survival, but that is very often allied to the idea of trans-migration of souls from… Continue reading →
Imamat Speeches, Interviews and Writings List at Nanowisdoms Archives. Please also visit the theme lists with the Extended and Short Quotes at bottom of this list.

Islamic Arabic Calligraphy – Let life happen and be thankful to Allah Do not dwell on the negative as it will soon come to pass

The great Muslim poet Jalal al-Din Muhammad Rumi's Ramadan poems 13th century AD:
"O moon-faced Beloved,
the month of Ramadan has arrived.
Cover the table
and open the path of praise."
"The month of fasting has come, the emperor's banner has arrived; withhold your hand from food, the spirit's table has arrived.
The soul has escaped from separation and bound nature's hands; the heart of error is defeated, the army of faith has arrived.
Fasting is our sacrifice, it is the life of our soul; let us sacrifice all our body, since the soul has arrived as guest.
Fortitude is as a sweet cloud, wisdom… Continue reading →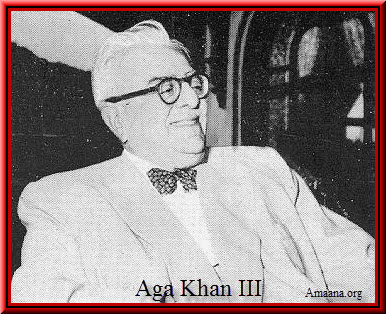 Aga Khan III, Mowlana Sultan Mahomed Shah on Spirituality
lbn-Rushd, the great Muslim philosopher, known to Europe as Averroes, established clearly the great distinction between two kinds of apprehensible human experience : on the one hand, our experience of nature as we recognize it through our senses, whence comes our capacity to measure and to count (and with that capacity all that it brought in the way of new events and new explanations); and on the other hand, our immediate and imminent experience of something more real, less dependent on thought or on the processes of the mind, but directly given to us, which I believe to be religious experience. Naturally, since our brain is material, and its processes and all the consequences of its processes are material, the… Continue reading →