Life – An Exalted Destiny – Aga Khan III
Condolence and Memorial Meeting in the loving memory of Rai Hoosein Khan Mohammed – Eulogy by Hasni Essa
A well organized Condolence and Memorial Meeting in the loving memory of Rai Hoosein Khan Mohammed was arranged by ITREB Pakistan on Tuesday, October 8, 2013 from 7:30pm at ITREB, P Auditorium. The Program to pay homage to the departed soul was as follows:
· Farman Mubarak by Ambreen Hussaini
· Opening Remarks by Abdul Mohammed Sheriff, Chairman ITREB, Pakistan
· Condolence Messages Inviting members from audience
· Remarks by Family Members
· Conclusion by Mushtaq Kazani, Executive Officer
· Dua by Mukhi Saheb
Pictures of late Hoosein bhai were projected on the wall for the benefit of the audience.
The meeting was attended by the family members, Board… Continue reading →
The Celebration of the Prophet's Birthday
A Turkish dervish of the seventeenth century sings:
The night in which the Messenger was born is
Without doubt similar to the Night of Might,
that is, to the night in which the Koran was revealed for the first time, which is called in Sura 97 "better than a thousand months." A century later, the Malikite mufti of Algiers, Ibn 'Ammar, brought forth three scholarly proofs for this idea: (I) the birthday, maulid, has given the Prophet to the whole world, but the Night of Might, lailat al-qadr, was meant especially for him; (
2) Muhammad's appearance was more important for the community, umma, than the "coming down of the angels" of which Sura 97 speaks, for Muhammad is superior to the… Continue reading →
It is my great honor and pleasure to present, on his birthday anniversary which falls on November 2nd, the gems from our beloved 48th Imam Mowlana Sultan Mahomed Shah Aga Khan III, a collage of his wonderful words of wisdom.  His life has been a great legacy for humanity.
Here are Mowlana Hazar Imam's words for him:
"Many  many memories come to our minds as we think of him. He achieved in his life, for our community, that which could only have been accomplished normally in a period of many generations. The tributes that the world has paid him bear honest testimony to his great life and work."

 – His Highness the Aga Khan, Takht Nashini, Karachi, January 23, 1958
Engagement of Prince Rahim to Ms Kendra Spears
Mowlana Hazar Imam announced today, April 26, 2013, the engagement of Prince Rahim Aga Khan, to Ms. Kendra Spears of Seattle, Washington, the United States.
Mubarak! Congratulations! Rejoice!
See more pictures and Press Release below.
Press Release at AKDN
The Aga Khan Announces the Engagement
of His Eldest Son
Aiglemont, France, 26 April 2013 — His Highness the Aga Khan today announced the engagement of his eldest son, Prince Rahim Aga Khan, to Ms. Kendra Spears of Seattle, Washington, the United States.
The Aga Khan, who is the Spiritual Leader or Imam of the global community of the Shia Ismaili Muslims, said he was delighted to announce the engagement.
Prince Rahim Aga Khan holds a… Continue reading →
Navroz Mubarak! Eid Mubarak! Eid-e Shoma Mobarak!
Sultan Newruz – Imam Hazrat Ali's Solar Birthday Anniversary! Norouz Nawruz Norooz – New Year Blessings! March 21, 2013
Shah Abbas I receiving Vali Muhammad Khan of Bukhara, Chehel Sotun, Isfahan (c.1657)
Cele-
bration

Navroz – New Year, birthday of Imam Hazrat Ali, Newruz Sultan

What

A cross-cultural celebration of the New Year, the first day of the Spring astrological Equinox, solar birthday anniversary of our Imam Ali hence the name Nevruz Sultan, in Turkey Nauruz-i Sultani.

"It was on Navroz that Adam was created, that God made a covenant with the souls, that Abraham destroyed the pagan idols, that the Prophet of Islam received first revelation, that the Prophet took Ali on his shoulders to smash 360 idols in Mecca, and… Continue reading

Truth, Reality and Religion: On the use of Knowledge and Intellect in Deen and Dunia
By Mohib Ebrahim
NOTE: This article is an updated version of one by the same title the author published in the December 2006 issue of Ismaili Africa.
In his forward to the Aga Khan Academies' brochure, Mawlana Hazar Imam — as His Highness the Aga Khan is known to his followers — remarked that one goal of education must be to "stimulate students to consider a variety of perspectives on some of the fundamental questions posed by the human condition: 'What is truth? What is reality?'." Note the questions were not "What is the truth? What is the reality?", but rather, about the intrinsic nature of truth and reality itself. This… Continue reading →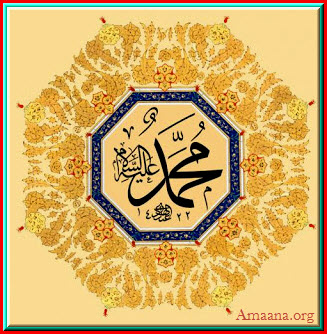 Birthday of Prophet Muhammad
By Amir Gulamhusein
In the Presidential Address given at the International Seerat Conference held in Karachi, Pakistan on 12th March 1976, Mawlana Hazar Imam (s.a.) said:
In the face of this changing world, which was once a universe to us and is now no more than an overcrowded island, confronted with a fundamental challenge to our understanding of time, surrounded by a foreign fleet of cultural and ideological ships which have broken loose, I ask, do we have a clear, firm and precise understanding of what Muslim Society is to be in times to come? And if, as I believe, the answer is uncertain, where else can we search than in the Holy Qur'an, and in the example of Allah's last and final Prophet?"
The Seerat… Continue reading →
Mowlana Hazar Imam's 76th Birthday – Khushiali Mubarak! Salgirah Mubarak! (Birthday Blessings!) — December 13, 2012
His Highness the Aga Khan Mowlana Hazar Imam – Spiritual Leader of Shia Ismaili Muslims
The first Imam Hazrat Ali was appointed as as his successor by Prophet Muhammad at Ghadir e Khumm when he declared:
He of whomever I am the Master-Lord Mowla, Ali is his Master-Lord Mowla! Imam Ali plays a pivotal role in the spiritual lives of his followers as do his successors and we are blessed to be led by the 49th Imam!

Video and Audio Files of this declaration:
Haq Ali Mowla Ali Ali Manaqib by Nusrat Fateh Ali Khan
Man kunto Mowla Ali Mowla Manaqib by Nusrat Fateh Ali Khan – my favorite – First ever Qawwali composed by… Continue reading
Bismillah ir-Rahman ir-Rahim.
Herr Minister,
Dr. Greiner,
Herr Landesbishof,
Distinguished Guests,
Ladies and Gentlemen:
Minister Steinmeier has been very generous in his remarks — for which I thank him most sincerely. And I would like to take this occasion at the opening of these comments, to tell him how much all the people who work with me around the world appreciate the support and the partnership of the people and Government of Germany in the work that we are doing. You have brought imagination, you have brought sophistication, you have brought flexibility to areas of need, areas of intellectual activity, which we consider unique, and I thank you for that.
In these times of misunderstanding and mistrust, I applaud the realistic outlook on international affairs that His… Continue reading →
Introduction to Sufism in Islam
by Dr. Qadeer Shah Baig
The word Sufi is derived from the Arabic word 'suf' which means ' wool ' and which refers to the coarse woolen robes that were worn by the Prophet Muhammad (pbuh) and by his close companions, Sahaba. The goal of a Sufi is to annihilate into God Himself. There are signs of God everywhere in the universe and in man as well.
The origin and essence of man
Man is the mystery of God. For a mysterious purpose, man was outwardly created of clay and God breathed life into him, and all of the angels were commanded to prostrate themselves before him. As the Qur'an, which we believe is the highest form of revelation, declares:
"And remember when… Continue reading →