Life – An Exalted Destiny – Aga Khan III
They are not all alike. Of the People of the Scripture there is a staunch community who recite the revelations of God in the watches of the night, falling prostrate.

They believe in God and the Last Day, and enjoin right conduct and forbid indecency, and vie with one another in good works. These are of the righteous.

And whatever good they do, they will not be denied it; and God knows the pious. (Quran 3: 113-114)

Thou wilt find the nearest of them [the People of the Scripture] in affection to those who believe to be those who say: Verily, we are Christians. That is because there are among them priests and monks, and they are not proud. (5: 82)

I believe in whatever scripture God hath… Continue reading →
Inna Lillahi wa inna Elaiyhi raji'un
إِنَّا لِلّهِ وَإِنَّـا إِلَيْهِ رَاجِعونَ
Full Verse Quran 2:156:
الذين اذا اصابتهم مصيبة قالوا انا لله وانا اليه راجعون
"Who, when a misfortune overtakes them, say: 'Surely we belong to Allah and to Him shall we return'."
This phrase is recited upon hearing the news of someone's death or when struck by a calamity of any kind. It is translated as "Verily we belong to God, and to God we return."
Tajdin Abdullah Allarakhia, age 96, my dad, passed away on July 11, 2013. My father who was born in Zanzibar, passed peacefully in his sleep in Los Angeles on July 11, 2013, at age 96. He was a self taught man, who gave his Cambridge exams at… Continue reading →
Reincarnation or Companionship on High?
An article by Imam Hazrat Mowlana Sultan Mahomed Shah (s.a.s.) Aga Khan III
The Christian burial ceremony and the prayers then said by the presiding ecclesiastics refer to resurrection in a way that implies some kind of similarity with the supposed historical resurrection of Christ three days after his death. There is the undoubted implication in the Burial Service that a similar resurrection will in time be the fate of those who die in Christianity.
Whether any other religion accepts such a definite (and, if I may say so, materialistic) conception of life eternal and immortality, I am not sure. The Buddhists and Brahmans certainly believe in some kind of survival, but that is very often allied to the idea of trans-migration of souls from… Continue reading →
By Bernard Lewis
During a recent stay in Cairo, I found in the Taimuriya library a manuscript copy of an interesting Ismaili work entitled Kitabu'l-idah wa'l-Bayan, by the Yemenite da'i Husain ibn 'Ali.1
The manuscript is of 165 pages, 16 by 23 cms., in two hands-the first till p.70, at 22 lines per page, the second pp.71-165 at 19 lines per page. The first and last lines of each page are in red ink through out. The copy was started by the Sharif 'Abdullah Abu Yusuf, and completed on his death by 'Ali b. Shaikh Ibrahim Al-Haidarabadi. It is dated 22nd Dhu'l Hijja 1286 (=26/3/1870), and was made by order of the chief Da'i Al-Hasan b. Ismaili. As there was no orthodox Da'udi chief Da'i this name… Continue reading →
By Michael Hart
The following is from Michael Hart's book and lists Prophet Muhammad as the most influential man in History. A Citadel Press Book, published by Carol Publishing Group
Ranking of the twenty from the list of 100:
Prophet Muhammad

Isaac Newton

Jesus Christ

Buddha

Confucius

St. Paul

Ts'ai Lun

Johann Gutenberg

Christopher Columbus

Albert Einstein

Karl Marx

Louis Pasteur

Galileo Galilei

Aristotle

Lenin

Moses

Charles Darwin

Shih Huang Ti

Augustus Caesar

Mao Tse-tung
---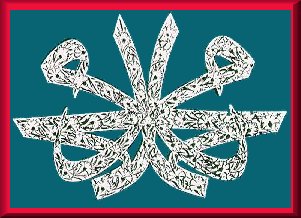 MUHAMMAD, No. 1
The 100, a Ranking of the Most Influential Persons in History
by Michael H. Hart
My choice of Muhammad to lead the list of the world's most influential persons may surprise some readers and may be questioned by others, but he was the only man in history who was supremely successful… Continue reading →
Now hath come unto you An Apostle from amongst Yourselves; it grieves him that you should perish; Ardently anxious is he over you: to the believers is he the most kind and merciful. Sura 9-128
By Prof. K. S. Ramakrishna Rao
Head of the Department of Philosophy,
Government College for Women University of Mysore, Mandya-571401 (Karnatika).

Re-printed from "Islam and Modern age", Hydrabad, March 1978
Editor's note: Author of this article is a non-Muslim. Enjoy!

In the desert of Arabia was Mohammad born, according to Muslim historians, on April 20, 571. The name means highly praised. He is to me the greatest mind among all the sons of Arabia. He means so much more than all the poets and kings that preceded him… Continue reading →
Mowlana Hazar Imam's 76th Birthday – Khushiali Mubarak! Salgirah Mubarak! (Birthday Blessings!) — December 13, 2012
His Highness the Aga Khan Mowlana Hazar Imam – Spiritual Leader of Shia Ismaili Muslims
The first Imam Hazrat Ali was appointed as as his successor by Prophet Muhammad at Ghadir e Khumm when he declared:
He of whomever I am the Master-Lord Mowla, Ali is his Master-Lord Mowla! Imam Ali plays a pivotal role in the spiritual lives of his followers as do his successors and we are blessed to be led by the 49th Imam!

Video and Audio Files of this declaration:
Haq Ali Mowla Ali Ali Manaqib by Nusrat Fateh Ali Khan
Man kunto Mowla Ali Mowla Manaqib by Nusrat Fateh Ali Khan – my favorite – First ever Qawwali composed by… Continue reading
Abu Mo'in Hamid al-Din Nasir ibn Khusraw is an important figure in the development of Ismaili philosophy. Much of his biography and philosophical ideology has been obtained through fragmented texts, both in poetry and prose.  Born into a politically connected family, Khusraw was well-educated in the sciences and humanities.  Having spent most of his life occupying prestigious positions within the Saljuq court, Khusraw converted to the Ismaili faith at the age of forty after careful study.  He spent the rest of his life writing and advocating for the Ismaili faith, and eventually was forced into exile by Sunni authorities.
Consistent with other Ismaili philosophers, Khusraw's cosmology is heavily inspired by Neoplatonism.  His metaphysics describes a God from which… Continue reading →
             By Azim Nanji
In common with all major Shiʿite groups, the Ismaʿilis (q.v.) believe that the Imamate is a divinely sanctioned and guided institution, through whose agency Muslims are enabled to contextualize the practice of their faith and to understand fully the exoteric and esoteric dimensions of the Qurʾān. The Imamate exists to complement prophethood and to ensure that the divine purpose is fulfilled on earth at all times and in all places.
The Principle of the Imamate
The historical underpinning for this vision of Islam is based on the cardinal principle of Shiʿite belief that, after the death of the Prophet Moḥammad, his cousin and son-in-law, ʿAli (q.v.), became Imam following a specific designation (naṣṣ) made by the Prophet, based on divine command,… Continue reading →
Editor's Note: Two articles are presented here for ease of comparison.
Free Will in Ismaili Shi'ism
By Farhad Daftary and Faquir M. Hunzai
Free will versus predestination was an important theological debate, with political implications, in Muslim society dating back to Omayyad times. The Ismaʿilis adopted an intermediate position in this debate and eventually accommodated the relevant issues within their theological doctrines. At one extreme, a variety of Islamic movements and schools of thought espoused the predestinarian view, initially designated as Jabrīya, holding that man's deeds as well as good and evil resulted from God's decrees and pre-ordination. At the other extreme, there were those, originally designated as Qadarīya by their opponents, who recognized the freedom of human will and the individual's moral responsibility for his deeds.… Continue reading →